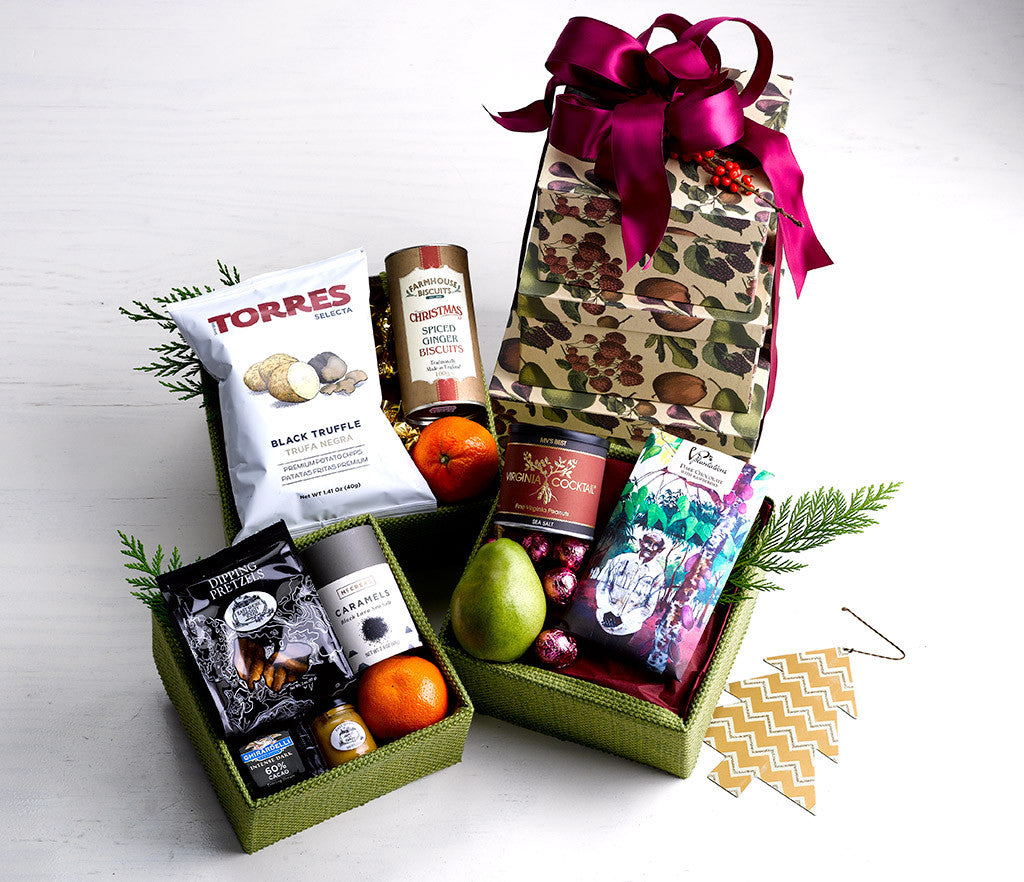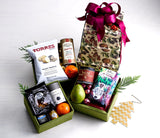 "Sweets and Savories Tower"
With flavors to appeal to every palate, this abundant collection is sure to be a crowd pleaser, whether in the home or office. Holiday cookies, artisan chocolate bars, decadent truffles, gourmet black truffle potato chips, fine Virginia peanuts, dipping pretzels with tangy mustard and seasonal fruit all come together to wow everyone. This fabulous tower can be upsized for larger crowds – just contact us and we'll make it happen.
Please note that any item temporarily out of stock will be substituted with a similar item of equal value.