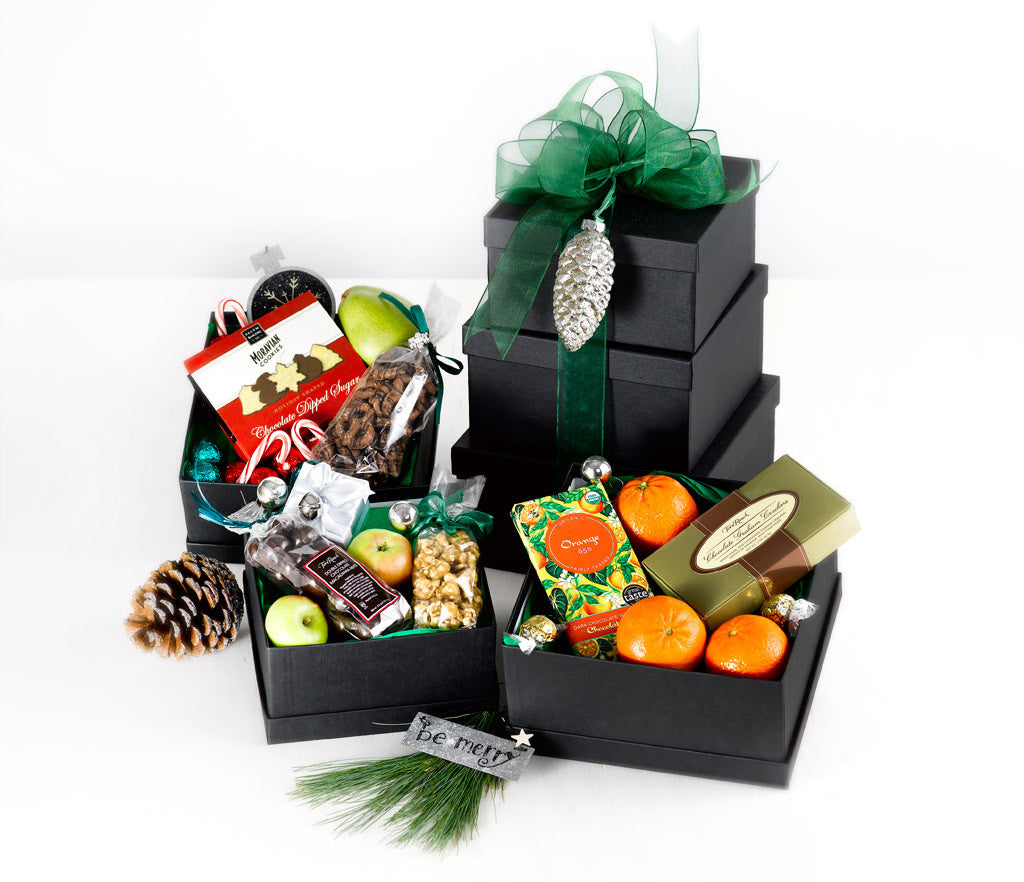 "Holiday Treats Tower"
Chocolate is the highlight in this decadent presentation.  We have hand-picked an elegant variety of sweets, savories and fruit from the finest purveyors.  A beautiful holiday ornament completes the gift.  Perfect for an individual or small group.
Please note that any item temporarily out of stock will be substituted with a similar item of equal value.