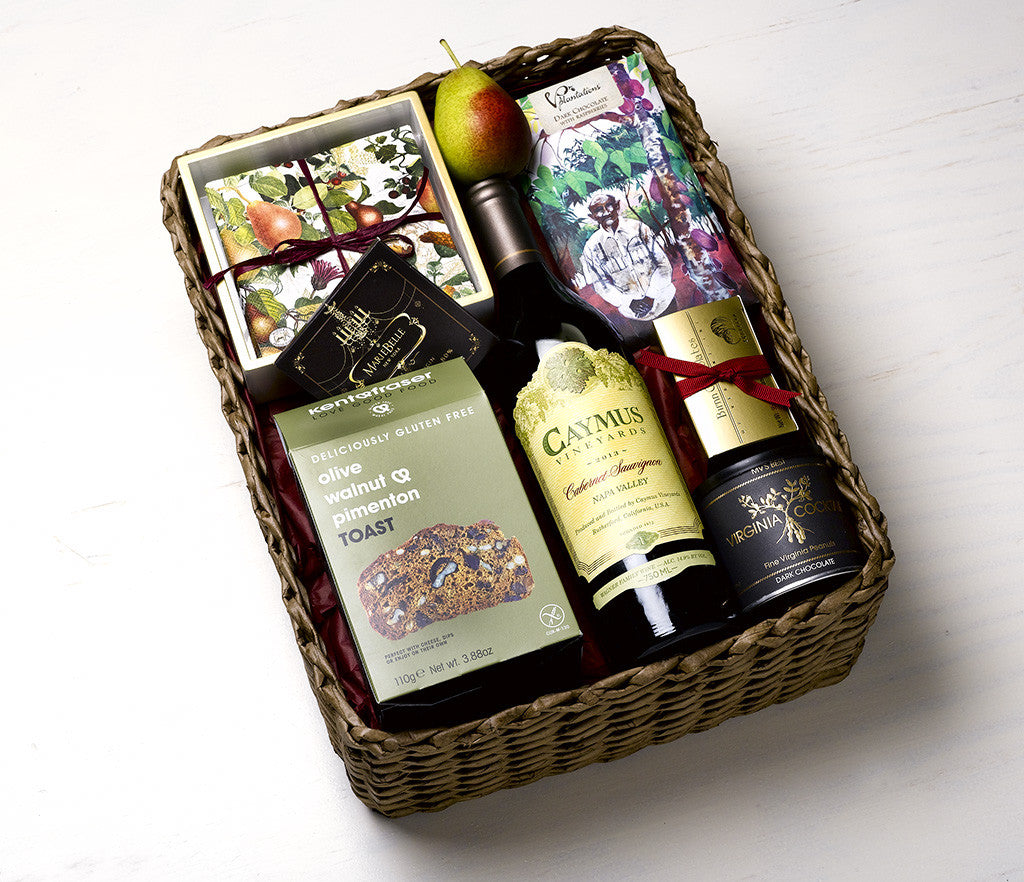 "Aficionado"
This sophisticated presentation appeals to the wine  lover and features an elegant cabernet.  It is overflowing with artisanal selections that bring out the best in the main attraction.  We have carefully chosen gourmet biscuits, nuts, decadent chocolates and crisp fresh fruit. Elegant napkins in a lovely acrylic holder complete the package for an instant celebration.
You can customize this gift by using some of the ideas below.
Please note that any item temporarily out of stock will be substituted with a similar item of equal value.