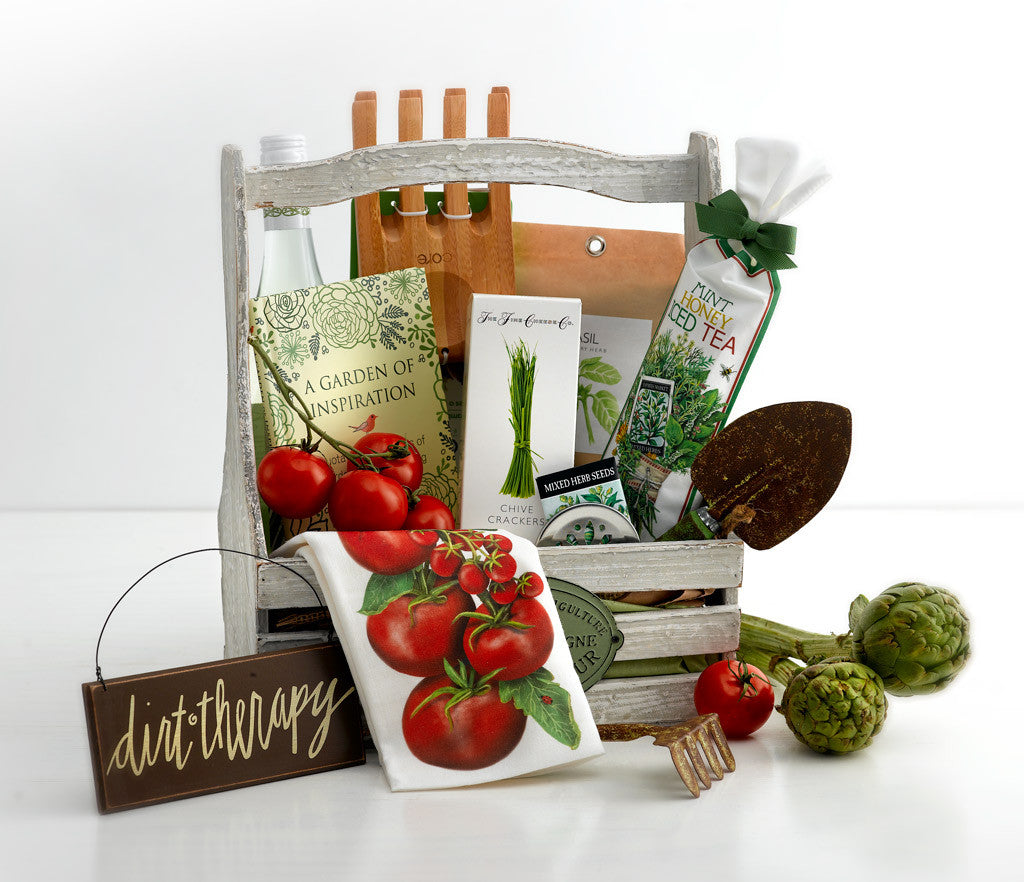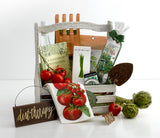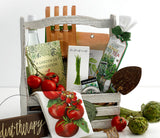 "Gardener's Housewarming"
Are your clients going to have outdoor space, maybe for the first time?  That is very exciting and this lovely gift with gardening touches celebrates that!  We've put together a delightful seasonal basket for the outdoor lover. The unique keepsake container is brimming with a favorite cool beverage, a gardening book, whimsical sign, vegetable seeds, handy gardening tools and some tasty snacks.  Help your clients enjoy their new outdoor space and they will reflect kindly on your generosity year round!
You can customize this gift by using some of the ideas below.
Please note that any item temporarily out of stock will be substituted with a similar item of equal value.