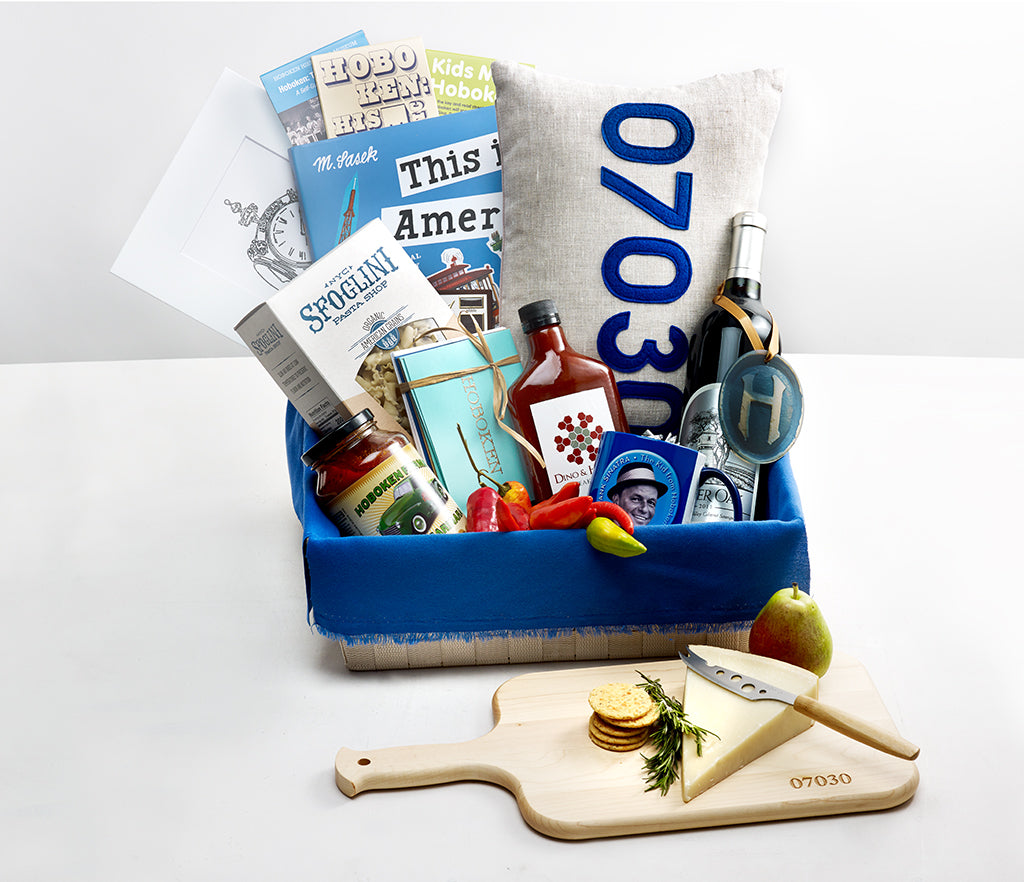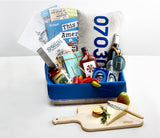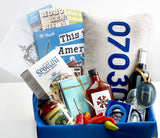 "All Things Hoboken "
Whether you're welcoming someone to the Mile Square City or sending them a beautiful remembrance of it, this abundant collection is a celebration of what this gem of a town has to offer.  We've carefully selected items from our favorite local artists and vendors – books, mugs and limited-edition ornaments from the Hoboken Museum, prints and notecards by Britt Ford, a gift card from Dino and Harry's restaurant along with their famous steak sauce, a cute zip code pillow from the Alexandra Ferguson collection, a gift card from Hudson Table for a cooking class or wine tasting event, a zip code cheese board and knife, and Hoboken Farms pasta sauce.  We've added a lovely cabernet and some tasty treats to complete this celebratory gift!  We're happy to include gift cards from other favorite venues upon request.  Price point can be adjusted if you want to include or remove gift cards.
Please note that any item temporarily out of stock will be substituted with a similar item of equal value.